Responsive, responsive,
responsive!
Google announced that on April 21st, 2015 it will be rolling out a new version of its search algorithm. The update is based on a push to favour websites that are mobile and tablet friendly (what we call responsive) since this has become the new standard of how people read, shop and consume information on the internet today. Here?s the original Google blog post about the mobile friendly update deadline if you?re interested.

We recently helped The Investigators make the transition to a responsive website, and below is an example of the before and after.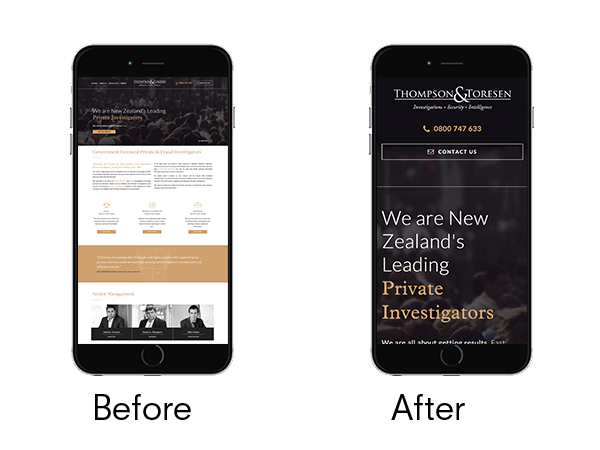 Not only is it easier to read and navigate websites when they are mobile optimised, beginning April 21st Google will favour responsive sites like this over ones that aren?t. This means that if your site isn?t responsive than it will be harder to find when being searched for on a mobile device. For business website decision makers, the transition to a responsive website should be made as soon as possible to avoid being devalued in search results and rankings moving forward.
Interested in learning more about the importance of creating a mobile friendly website? We?d love to help.